We're back! It's a joy to be back in Central Hall, St Thomas' Hospital, with our first Lunchtime Performances since February 2020! We can't wait for staff, patient and visitors to experience these uplifting performances from talented artists from around the world and to take a Breathing Space to pause and recharge.
ALL PERFORMANCES ARE IN CENTRAL HALL, ST THOMAS' HOSPITAL, 1PM TO 2PM
Wednesday 6th July – Zong Zing All Stars 
Zong Zing play infectiously euphoric Cavacha dance music from Central Africa. Driving percussion forms an irresistible core rhythm, combined with soaring vocal harmonies and intricate guitar. Experience their joyful and uplifting sound – this is music to touch your senses.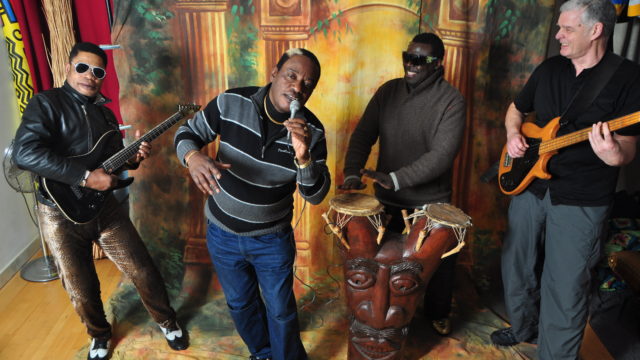 Wednesday 13th July – Plastikes Karekles   
Plastikes Karekles (Plastic Chairs) are an eclectic fusion of international and Greek musicians, with roots from traditional Greek folk to classical and jazz.  The group is one of the most exciting Greek bands in London, bringing music inspired by Greek Rebetiko to a whole new audience.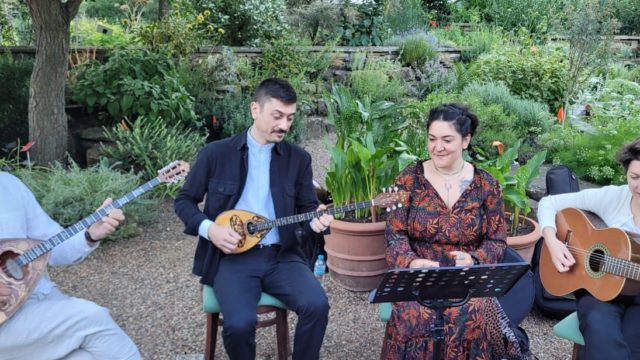 Wednesday 20th July – The Shirt Tail Stompers 
Truly appreciating the art of swing and knowing its place in history, The Shirt Tail Stompers are one of Europe's leading swing bands. Influenced by the prohibition-era speakeasies and the rich sounds of Dixie and New Orleans, their music harks back to the swing and trad-jazz of the 20s, 30s and 40s.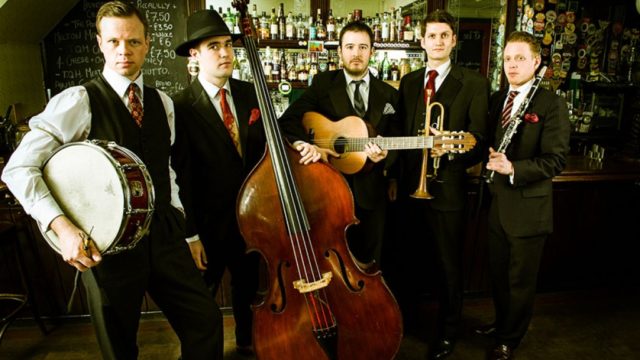 Wednesday 27th July  – Markus Michelucci & Sound Refuge   
Led by Canadian Markus Michelucci, Sound Refuge is an eclectic mix of performers who come together to play engaging, thoughtful folk music, from the calm and reassuring to the passionate and cerebral. They create an alluring world of instrumentation with powerful lead moments, harmonies and hopeful, inspiring lyrics.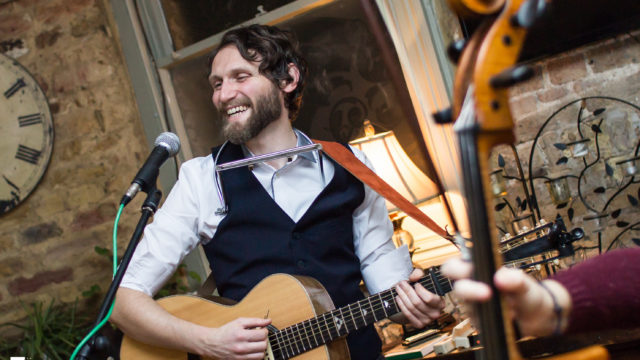 Wednesday 3rd August – Breathe Harp Ensemble 
 Experience the mesmerising sound of three harps playing together in harmony. This performance is given by some of Breathe's resident harpists who usually play solo in the wards and clinical spaces around the two hospitals but who have joined together for a unique and magical concert. 
Wednesday 10th August – Shireen Francis Quartet 
London-based jazz vocalist Shireen Francis is a warm and soulful performer. Her sound is rich and multi-layered, at once delicate, yet powerful. Shireen sings jazz in a uniquely sophisticated way and her rich vocals and innate musicianship are an uplifting musical experience. 
Wednesday 17th August – TBC 
Wednesday 24th August – Norton Money 
Norton Money  is a harmony-driven Alternative-Americana band with soul. Formed in 2006, they channel the spirit of American music in a toe-tapping mix of folk, country, bluegrass and blues that is sure to lift the spirits.  
Wednesday 31st August – Camino Sonoro 
Camino Sonoro comprises of musicians from Spain, Italy and the UK who came together through their love of vintage swing and Latin jazz. Their unique blend of alluring 1920's – 40's swing, vintage Latin songs and Bossa Nova, coupled with jazzy arrangements of classic pop songs, will transport you back to the golden age of jazz.