Monday 14th November was a monumental day. We celebrated 10 years of Breathe Arts Health Research. We were honoured to be joined by so many people who have journeyed with us to make Breathe what it is today.
We celebrated, reflected and shared poignant moments with programme participants, staff, volunteers, funders, partner organisations, family and friends. The feeling in the room was one of joy, gratitude, and love. It feels incredible that something that was just an idea 10 years ago, has built so much momentum and has touched the lives of hundreds of thousands of people from all over the world.
We would like to say a massive thank you to our friends at Sea Containers London who hosted this special milestone event for us, as a very generous birthday gift. We couldn't be more thankful to be their 'Charity Of The Year' and for their kindness, generosity and support.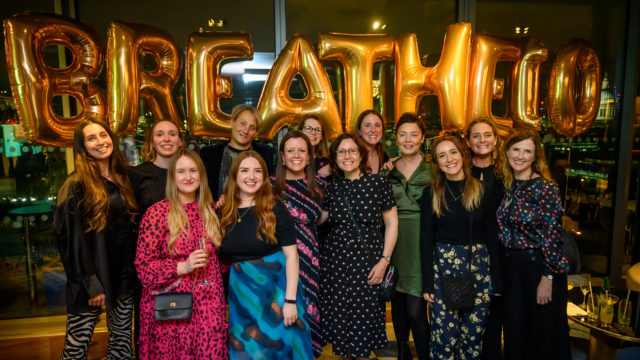 Take a moment and breathe…
We premiered our new Decade of Breathe overview film and we can honestly say, there wasn't a dry eye in the house. We commissioned poet, Arji Manuelpillai, to write a bespoke spoken word narration for this film. Over the summer Arji spoke to the Breathe team, NHS staff, Breathe artists and participants to build a picture of Breathe from different perspectives and then crafted the beautiful poem that is layered over the top. We do hope you love it as much as we do.